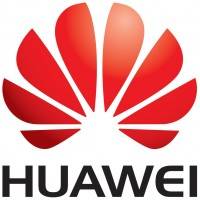 Huawei Technologies Co. Ltd. is rapidly emerging Mobile handset and other hardware manufacturing company. In past few years Huawei has expended its business presence globally.
I have a Huawei manufectured mobile handset, and unlike Nokia and other popular brand, currently it is pretty hard to get secret codes for Huawei Mobiles. So, here are few secret codes for huawei mobile phones. Reset and few other codes worked on my mobile, but few codes didn't work, may be it depends on the mobile handset series. I am sure the hard reset code for Huawei mobile will be useful for you if you have a huawei mobile set.
Here are the secret codes, to use these codes enter the code(in BOLD) and press dial key.
##258741 Hard Reset / Full Restore
##147852 Test Mode
*#06# ESN
#8746846549 NAM SETTING & HARDWARE TEST
##1168453865 NAM SETTING & HARDWARE TEST
##5674165485 NAM SETTING & HARDWARE TEST
##8541221619 NV OR RUIM
##3515645631 monitoring debug
##1857448368 version
# If the card does not boot, click on emergency call,Enter ##258741,Then launch keys, identification, you can reset the phone.