The Modern Under Construction Template by Design3edge is really cool. But the author has only published the PSD (Photo Shop Document) file. So, I've converted the PSD to valid & optimized XHTML file for my own use as well as for our visitors.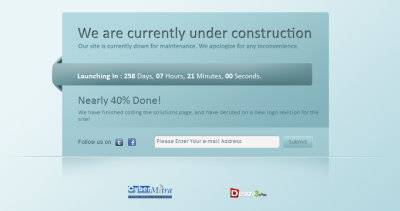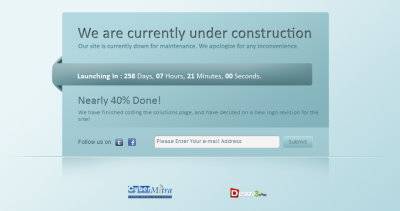 You can see the preview at: http://demo.webnow.in/under-construction/
And you can download the converted files from: http://www.megaupper.com/files/UTCPYRW3/under-construuction.zip
And you can download the original source files from the author's site.
You can easily edit the files to match your requirements.
The timer is can be set by editing the source and entering the date you are planning to launch the site.
The subscription form saves the visitor's e-mail ids in a text file, and it needs PHP support on your server, and you need to make subscribe.txt writable. However, you may change it as per your needs.
I hope you will like it. 🙂
PS: Contact me if you want me to convert your PSD files to valid XHTML layout for quite economical rates. 🙂